William (GCHB Dreamweavers Cr Royal Temptation, RA, BN, CGC)
William (GCHB Dreamweavers Cr Royal Temptation, RA, BN, CGC)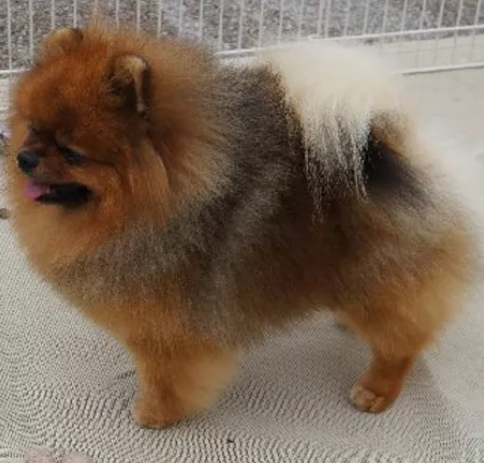 Sex:

Male

Date of Birth:

April 29th, 2011
"William" is one of the Royal litter born during the Royal Wedding in 2011.
He has taken BOB over a ranked special from the classes
Both majors are 4 and 5 points.
"William" finished in San Antonio from the BBE class under Fred Bassett who also finished "William's" litter sister "Kate"
In 2017, "William" and I started Rally classes, "William" received his Rally Novice title in one show weekend. He finished his Rally Intermediate at the Pom National 3/2018 and got his first leg in Beginner Novice in Obedience. Pom National 3/2019 William received his 2nd leg in Beginner Novice in Obedience and his 1st leg in Rally Advanced. He also completed his Canine Good Citizen.
3/9/2020-"William" completed his Rally Advance title by completing his last 2 legs at the Pomeranian Nationals in KY and also finished his Beginner Novice Title in Obedience by finishing his last leg.
​